Welcome to our March 2021 blog. On 22 February 2021, UK Prime Minister Boris Johnson presented his 4-step roadmap to bringing the country out of lockdown. The reopening of schools, shops, gyms, hospitality and lifting of social and travel restrictions is based largely upon getting the majority of the country vaccinated by July (first doses), and cases and deaths coming markedly down. Life is unlikely to go back to the normal we knew prior to 2020, but the roll-out of the vaccine contributes to the following:
The Reopening of Schools
Schools will be reopening on 8 March 2021.  Although there is significant concern about all 10 million children and employees returning to schools all at once, it is taking place at a time when vaccines are being rolled out and a significant portion of the population, including grandparents, have already received their first dose.  The reopening of schools will also allow some parents to return to work, once again boosting organisations' effectiveness
A Return of Retail
Non-essential shops, gyms, hairdressers and outdoor hospitality are due to reopen from 12 April 2021, all being well.  Although physical distancing and other precautionary measures will continue, it will see a much needed boost to the economy and see many individuals returning to the workplace – some having been absent for almost 15 months.
A Growth In Trading Confidence
In recent days, the UK pound has become a top performer in the list of major currencies, gaining more than 5% against the Euro and the US Dollar.  This is due to the reported figures on vaccinations, which now exceeds 17.5 million people.  The vaccination programme has raised traders' enthusiasm in dealing with the UK market, where Brexit and massive Covid-19 figures once scared them away.
However, The Vaccine Won't Be For Everyone
Not everyone will be able to, or willing to take the Covid-19 vaccine. 
A Healthier Workforce
Vaccines don't promise to stop us from catching Covid-19, but to ensure we don't suffer serious illness if we do catch it.  In the event that a vaccinated employee tests positive for Covid-19 and therefore needs to self-isolate, one can feel confident that they may be potentially well enough to continue working remotely from their place of isolation, a practice that has proven to be effective in maintaining many organisations throughout all three lockdowns.
Optimism For Organisations
According to a new survey by Grant Thornton UK LLP, many companies want Chancellor Rishi Sunak to prioritise economic growth in his upcoming budget, over that of continued Covid-19 support measures.  80% of surveyed businesses felt optimistic about the outlook for the economy over the next 6 months, inspired in part by the rollout of the vaccine programme, with 35% calling for investment in skills attraction, training and development.  Such factors are vital towards a successful organisation – have a look at the selection of workshops we have in place, to plan for your 2021, should the Budget offer some great incentives.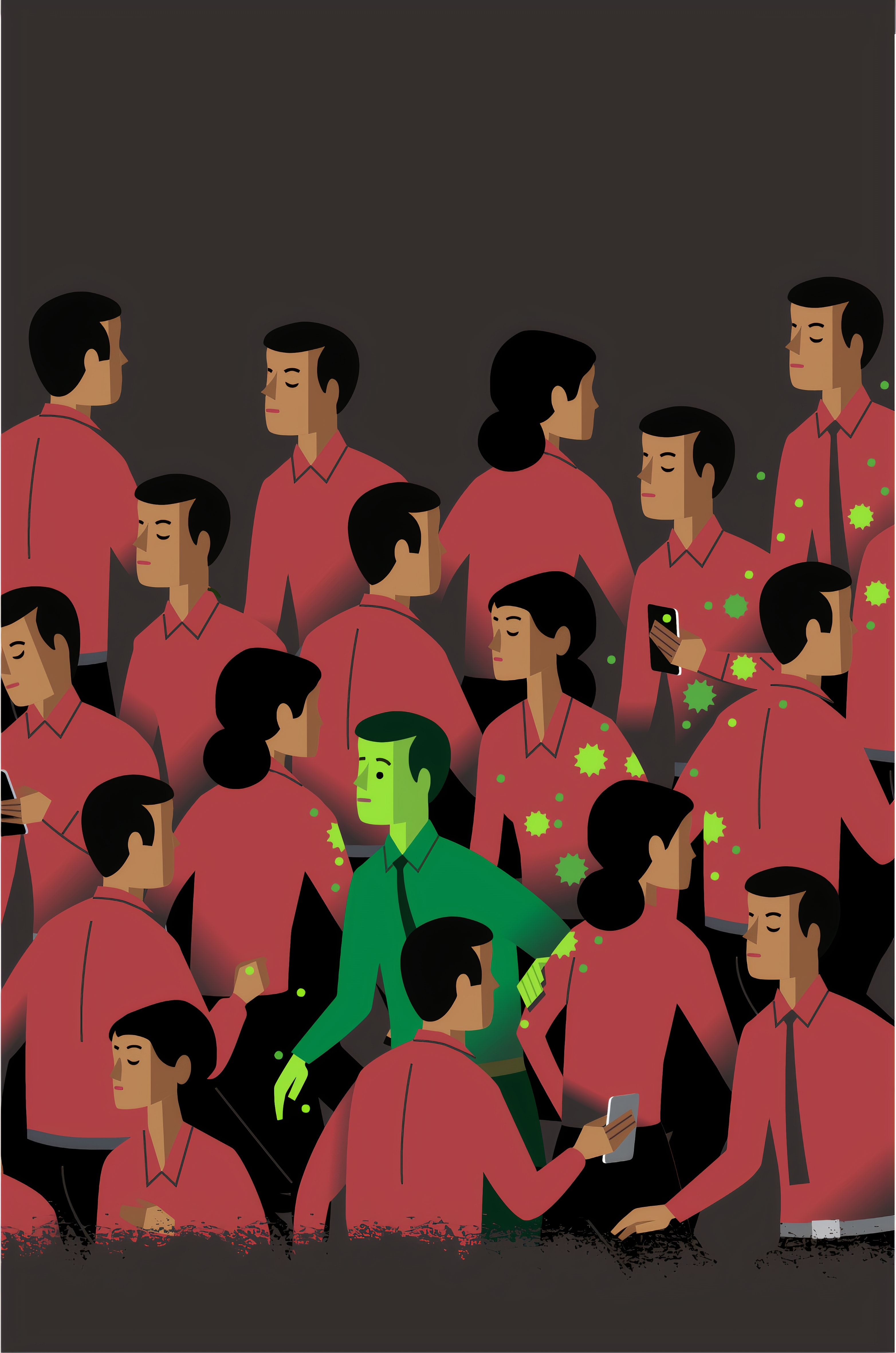 Some groups, such as persons with certain disabilities, health conditions and those who are pregnant, breastfeeding or planning to become pregnant, are advised to avoid the vaccine.  There are also individuals for whom vaccination is in violation of their religion or belief system.  Finally, there are individuals who are wary of vaccines, and question its safety, having been produced so quickly.
Under UK health and safety law, employers are obliged to reduce health risks to employees, as far as is reasonably practicable, so the vaccine should form part of Covid-19 risk assessments.  However, mandating vaccinations amongst employees can leave employers open to discrimination claims.  Outside of sectors such as social care, where vaccination of employees may be imperative to the safety of those they care for, it is important that there is no differentiation in treatment between those who have been vaccinated and those who haven't, as this can be considered indirect discrimination.
Whether taking the vaccine or not, though, the pandemic has taught the world the importance of good personal hygiene, cough and sneeze etiquette, keeping a clean working and living environment, and that for many businesses, it is indeed possible to work from home.  This newfound knowledge in itself is already yielding effects such as reduced Covid spread and massive reductions in cases of winter flu. 
Vaccines will not resolve all of the problems caused by Covid-19, and they must not take away from emphasising the importance of preventative measures – mask wearing, regular hand washing and physical distancing – but the presence of them will help the world move closer to a 'new normal', either through scientific and medical effectiveness or increased social confidence.