A number of our previous blogs have talked about the changes within the UK Employment Tribunal (ET) system since the removal of costs and changes to the panel and we have now been informed of the changes that are due to take place in October & December 20 due to the severe backlog that exists with Acas & outstanding ET claims.  Full information can be seen below of what changes have now been put (laid) to Parliament.
The Employment Tribunals (Constitution and Rules of Procedure) (Early Conciliation: Exemptions and Rules of Procedure) (Amendment) Regulations 2020 are changing soon and have now been laid before Parliament.
First,
The rules are being changed to allow more flexibility over virtual hearings.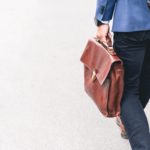 Second,
Non-employment judges will be able to be deployed into employment tribunals, if certain criteria on suitability are met.
Third,
Legal officers will be allowed to carry out some tasks currently performed by employment judges. This was proposed some years ago and is now being brought into force and include:
considering acceptance or rejection of claim forms
extending time for an ET3 or for compliance with case management orders
giving permission to amend claims and responses when both parties consent
ordering further information
dismissing claims by consent upon withdrawal
Legal officers will not decide substantive matters.
Fourth,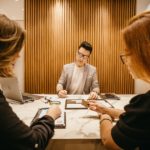 The Acas Early Conciliation process and tribunal rules, are being amended to allow greater flexibility in handling minor errors.
The measures for the employment tribunal rules, use of legal officers and cross-deployment of judges will come into force on 8th October 2020. The measures on early conciliation will come into force 1st December2020
Importantly, the Acas Early Conciliation provisions are changing to allow a standard six-week early conciliation process in all cases, rather than a default one month with a possible extension of a further two weeks. This is sensible (the previous position was unnecessarily complicated) and also allows for the fact that Acas is experiencing backlogs and, I understand anecdotally, some employers are not being contacted until the third or fourth week of the early conciliation period.
Our thanks go to Daniel Barnett -Employment Law Barrister for his most recent Employment Law Bulletin.
Contact Us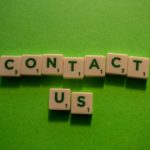 Consensus HR has been operating for almost 12 years. It was founded by Matthew Pinto-Chilcott in 2008, who himself has accumulated over 25 years of human resources experience.
INFO
01438 310062
ADDRESS
BTC, Bessemer Drive,
Stevenage,
SG1 2DX
Management Development Workshops
We continually run a a range of fact / Knowledge gaining, informal, friendly & exciting HR Management / business owner development workshops designed to equip individuals with the skills required to run their businesses successfully.
If your business would like to run a specific HR Workshop such as Performance Management, Disciplinary & Grievance Management, or Customer Service to name a few, please get in contact today or alternatively book on to one of our next planned events shown below.
Successful Recruitment Interviewing
Tuesday 12th January 2021 – 9:30 am – 1:30 pm
Managing Discipline in the workforce (Disciplinary & Grievance)
Tuesday 3rd November 2020 – 9:30 am – 1:30 pm
Performance Reviews (Appraisals)
Tuesday 9th March 2021 – 9:30am – 13:30 pm