Health and Safety
If you need urgent support, please contact us.
Take a look at our pricing and packages.
RETAINED SERVICES
Many companies offer a retained service which is where you, for a fee, contract services for 12 months. It would be ​remiss of us not to offer this as so many accreditations rely on being able to prove that you have a suitable Health & Safety advice at hand.
We offer this with our H&S partnering company – Safety & Health Ltd
If you are not in a position to directly employ a H&S professional then why not consider contracting us with prices starting from as little as £155 per month for your HR & Health & Safety. Two fully accredited & highly qualified departments for one small monthly fee.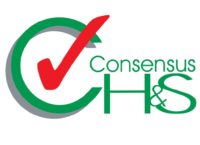 HR & EMPLOYMENT REQUIREMENTS
Often we find that Clients are approached by companies, who, usually by referral from their Bank, provide a Health and Safety and Employment HR package.
It is our experience that these services offer you the bare minimum of support for maximum costs and that they are often disguised in an ​overwhelming amount of paperwork.
To that end, we have teamed up with Health & Safety Specialists to offer you a comprehensive HR & Health & Safety service for one fixed monthly fee starting from a small investment of £130.
Consider us your HR & Health & Safety friend with benefits!
By using us you will:
Get bespoke systems that are tailored to meet your needs.

Save money (usually we offer a saving of 25-50% over such organisations)

Have contacts that do not change

We will answer or return your calls when you place them

Not be given excuses on why we can't help, because we will, that ​is what we are here for.
(T&C's Apply)
The benefits:
Ensure your documentation is in order and up to date.
Provide you with any relevant changes to regulation within that period.
Unlimited telephone support Advice​ on training needed to keep you compliant.
20% discount on all in​-​house training
We are happy to act for you on an ad-ho​c basis, the choice really is yours. ​H​owever, with the exception of telephone ​chats (​t​hey are always free) you may receive an invoice from us​ for any services sought.