Christmas 2020 is approaching fast, and after a truly difficult year, it is understandable that many people would want to acknowledge the festive season.
For employers thinking about organising team parties for Christmas, the Rule of 6 and guidance to "work from home where possible" already posed a number of challenges.  Combine this with the recent announcement of a second lockdown from Thursday 5 November 2020, and making preparations for a Christmas celebration have become far more complicated.
The latest lockdown, while not affecting all workplaces or schools, colleges or universities, does mean that non-essential businesses will be closed until 2 December 2020.  This includes pubs, bars, restaurants and hospitality venues that would traditionally be booked for the Christmas period.
With several weeks to go and a month of lockdown ahead, we cannot begin to predict what the Christmas season will look like, but no one can argue that some form of team festive celebration wouldn't be a much-needed mood and morale booster for everyone.
For the past few years, we have reported on the importance of being prepared and giving specific consideration when it comes to Christmas parties, and, even in a pandemic, the main legal points still apply;
Managers should be fully aware of company policy on Christmas parties, and should also consider the option of issuing a statement to employees in advance of any party, detailing expectations for conduct and behaviour, and warning of the dangers of excess alcohol consumption.
Employers have a duty of care to their employees for workplace social events. The Equality Act 2010 holds employers liable for acts of discrimination, harassment and victimisation carried out by their employees in the course of employment.  As a matter of best practice, a policy as to how this provision works should be maintained.
Employees can be subject to disciplinary action for any misconduct closely connected to work that has a negative impact on the working situation.
The above points relate to the traditional Christmas party format, but can also be applied to any virtual arrangement that might be arranged for Christmas this year, given the ongoing global pandemic and the working world's massive shift to video conferencing and remote working.
That being said, we explore three specific options for a 'Covid-secure' festive celebration:
An In-Person Gathering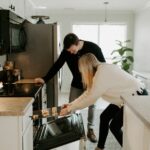 This may be more doable for the smaller organisation, but depending on the size of your team, meeting for a Christmas meal may be a viable option.  Current guidance allows for the booking of Covid secure venues that offer multiple tables of 6.  However, there can be no mixing of table groups, no mingling at the bar, no singing AKA Karaoke, and no dancing.  If your organisation is accustomed to including staff partners in celebrations, you might find the restriction on numbers difficult to accommodate.  Consideration would also need to be given with regards to transport to and from the venue, if appropriate (i.e.: sharing taxis, etc).
A Zoom/Skype/Teams Video Event
If meeting in person is not viable, a video call involving all team members is a safe, government-approved alternative.  Setting a time and creating the event online for distribution amongst staff is simple, leaving room for creativity as to the theme of the event.  Popular ideas include fancy dress, chatting over drinks and food, a talk by an interesting speaker, festive quizzes, a fun group crafting session or challenge, and many more.  As the employer, you could arrange for boxes of props or other items to be delivered to employees to support the theme you choose.  The video option is especially good if your team is located around the region, country or world.  In fact, it could make for an event attended by colleagues who couldn't attend under normal circumstances (i.e.: lack of childcare, living miles away or overseas).
Gifts To Their Door
If you find that in-person meeting and video calling doesn't suit your organisation's needs, it doesn't mean that you can't still celebrate the season.  Take the budget that would normally have been assigned to the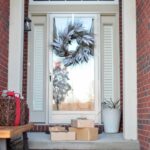 Christmas party, and consider arranging for gifts to be delivered to employees, such as flowers or Christmas-related plants, chocolates or hampers.  This is an opportunity to also support local businesses in creating and delivering these gifts for you, with an added personalised touch.  Alternatively, sending gift vouchers for employees to treat themselves to festive drinks and nibbles will always go down well.
Festive celebrations this year will look very different from previous years, but it doesn't mean that Christmas should be cancelled.  As with a vast number of other elements this year, we will have to adapt.  With employees and employers having been severely challenged for the majority of 2020, it is safe to say that any effort and creativity towards arranging a festive celebration will be greatly appreciated by all.
We take the pain out of managing people whilst preventing people problems.
We are a personal, unique HR & Employment Law service, helping employers who cannot support their own in-house Human Resources department.
Our monthly packages are designed to be affordable and scales with your business as you grow.
We hold the highest Employment Law qualifications (Level 7) with our Chartered Institute and all our advice is fully professionally liability insured and accredited by the CIPD and other leading professional bodies, including the Solicitors Regulation Authority and Bar Standards Board.
We have a range of experiences within all UK business sectors both front & back of house from fast footfall, high turnover retail, hotels & catering and pharmaceuticals to Post Production & Advertising.
We are based in Stevenage, Hertfordshire and cover surrounding areas including Bedfordshire & Cambridgeshire. Get in touch today to see how Consensus HR can help.
Management Development Workshops
We continually run a a range of fact / Knowledge gaining, informal, friendly & exciting HR Management / business owner development workshops designed to equip individuals with the skills required to run their businesses successfully.
If your business would like to run a specific HR Workshop such as Performance Management, Disciplinary & Grievance Management, or Customer Service to name a few, please get in contact today or alternatively book on to one of our next planned events shown below.
Performance Reviews (Appraisals)
Thursday 14th January 2021 – 9:30am – 15:30 pm
Communication Skills
Thursday 11th March 2021 – 9:30am – 13:30 pm
Managing Discipline in the workforce (Disciplinary & Grievance)
Thursday 11th February 2021 – 9:30 am – 15:30 pm
Successful Recruitment
Thursday 10th June 2021 – 9:30am – 13:30 pm